B
B
Belly-Busting Worm Invasions!: Parasites That Love Your Insides! (24/7: Science Behind the Scenes: Medical Files)
Bigfoot Caught on Film: And Other Monster Sightings! (24/7: Science Behind the Scenes: Mystery Files)
C
C
Call of the Osprey (Scientists in the Field Series)
Cute, Furry and Deadly
D
D
Do You Read Me?: Famous Cases Solved by Handwriting Analysis! (24/7: Science Behind the Scenes: Forensics)
E
E
Egg: Nature's Perfect Package
F
F
Feathered Dinosaurs
Fire Birds
Flying Frogs and Walking Fish: Leaping Lemurs, Tumbling Toads, Jet-Propelled Jellyfish, and More Surprising Ways That Animals Move
G
G
Galloping Through History
Great White Sharks (Animal Predators)
Guide to Dinosaurs
Gut-Eating Bugs
H
H
Help! Whats Eating My Flesh?
High Tide for Horseshoe Crabs
Horses: The Ultimate Treasury
How to Swallow a Pig: Step-by-Step Advice from the Animal Kingdom
I
I
Insects: The Most Fun Bug Book Ever

Inventor's Secret: What Thomas Edison Told Henry Ford, The
J
J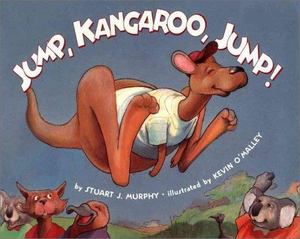 Jump, Kangaroo, Jump!
M
M
Mad About Monkeys
Mesmerized: How Ben Franklin Solved a Mystery that Baffled All of France
Mission to Pluto: The First Visit to an Ice Dwarf and the Kuiper Belt (Scientists in the Field Series)
Mummies Unwrapped!
N
N
Nest Is Noisy, A
O
O
Oh Say Can You See
Owls! (Strange and Wonderful)
R
R
Right Bite, The
S
S
Shot and Framed
Simple Machines: Wheels, Levers, and Pulleys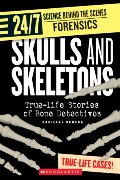 Skulls and Skeletons: True-Life Stories of Bone Detectives (24/7: Science Behind the Scenes: Forensics)
Small Wonders: Jean-Henri Fabre and His World of Insects
Smart About Sharks
Sports Illustrated Kids Big Book of Why Sports Edition
T
T
Toe Tagged
U
U
Untamed: The Wild Life of Jane Goodall